NEW VERSION OF 23RD APRIL EVENT - PUBLISHED AT YOUTUBE TOO:
https://www.youtube.com/watch?v=4EqX8-HGkkQ
Hymne à l'Amitié : Musique ancienne contemporaine improvisation
Extrait de la représentation du 23 avril 2017
L'hymne à l'amitié a inspiré ce spectacle à Roula Safar Mezzo-Soprano et à Amin Elsaleh dramaturge en avant-première de son prochain opéra "La Justice Des Immortels".
----------------------------------------
Auteur : Roula Safar, #AminElsaleh, Stéphane Puc
Artistes : #RoulaSafar, #StéphanePuc
#MusiquesAnciennes, #Contemporaines et #Improvisations
----------------------------------------
#cultureparis  #festivalAvignon, #théâtresparisiens, #centresculturels,  #artetculture,  #fondationsculturelles, #france24, #mcd #mairiedeParis,  #laterrasse, #lacalade,  #théâtreodéon, #comédiefrançaise,  #fondationalliancefrance,  #AgaKhanMuseum, #theatredechaillot #theatrebouffesdunord, #maisondelaradio  #opera #TED #unesco #TEDx
Roula Safar :
=========
A charismatic and singular personality, with a warm and colorful voice, Roula Safar crosses paths between the repertoires, styles and voices of poets of all ages and all ages. Deeply attached to poetry, the musicality of notes, words and ancient languages, alive, sometimes disappeared, subtly mix in the work of this artist-creator-interpreter.
She performs harmonies and arrangements of poems and songs: opera arias, melodies, sacred or profane songs, from medieval to baroque, from romantic to contemporary, accompanied by guitar and percussion, or capella. An original universe with universality.
Une personnalité charismatique et singulière, à la voix chaleureuse et colorée, Roula Safar sillonne les chemins de traverse entre les répertoires, les styles et les voix des poètes de toutes époques et de tous temps. Profondément attachée à la poésie, la musicalité des notes, des mots et des langues anciennes, vivantes, parfois disparues, se mêlent subtilement dans l'oeuvre de cette artiste-créatrice-interprète .
Elle réalise harmonisations et arrangements de poèmes et de chants: airs d'opéra, mélodies, chants sacrés ou profanes, du médiéval en passant par le baroque, du romantisme jusqu'au contemporain en s'accompagnant à la guitare et aux percussions ou bien à capella. Un univers original empreint d'universalité.
L'hymne à l'amitié a inspiré ce spectacle à Roula Safar Mezzo-Soprano et à Amin Elsaleh dramaturge en avant-première de son prochain opéra "La Justice Des Immortels". ---------------------------------------- Programme de l'événement - poèmes de Paul Valéry, de Mahmoud Darwich , poème soufi de Ibn Arabi , en français et en arabe , textes en suméro-akkadien et en araméen ancien, mis en musique par Florence Baschet, Thierry Machuel et Roula Safar - chants traditionnels byzantins, chants en araméen syriaque et chaldéen - improvisations de Stéphane Puc à l'accordéon et de Roula Safar, mezzo- soprano s'accompagnant de sa guitare et de ses percussions sur le texte de Amin El Saleh.
Réservation:http://www.billetreduc.com/182908/evt.htm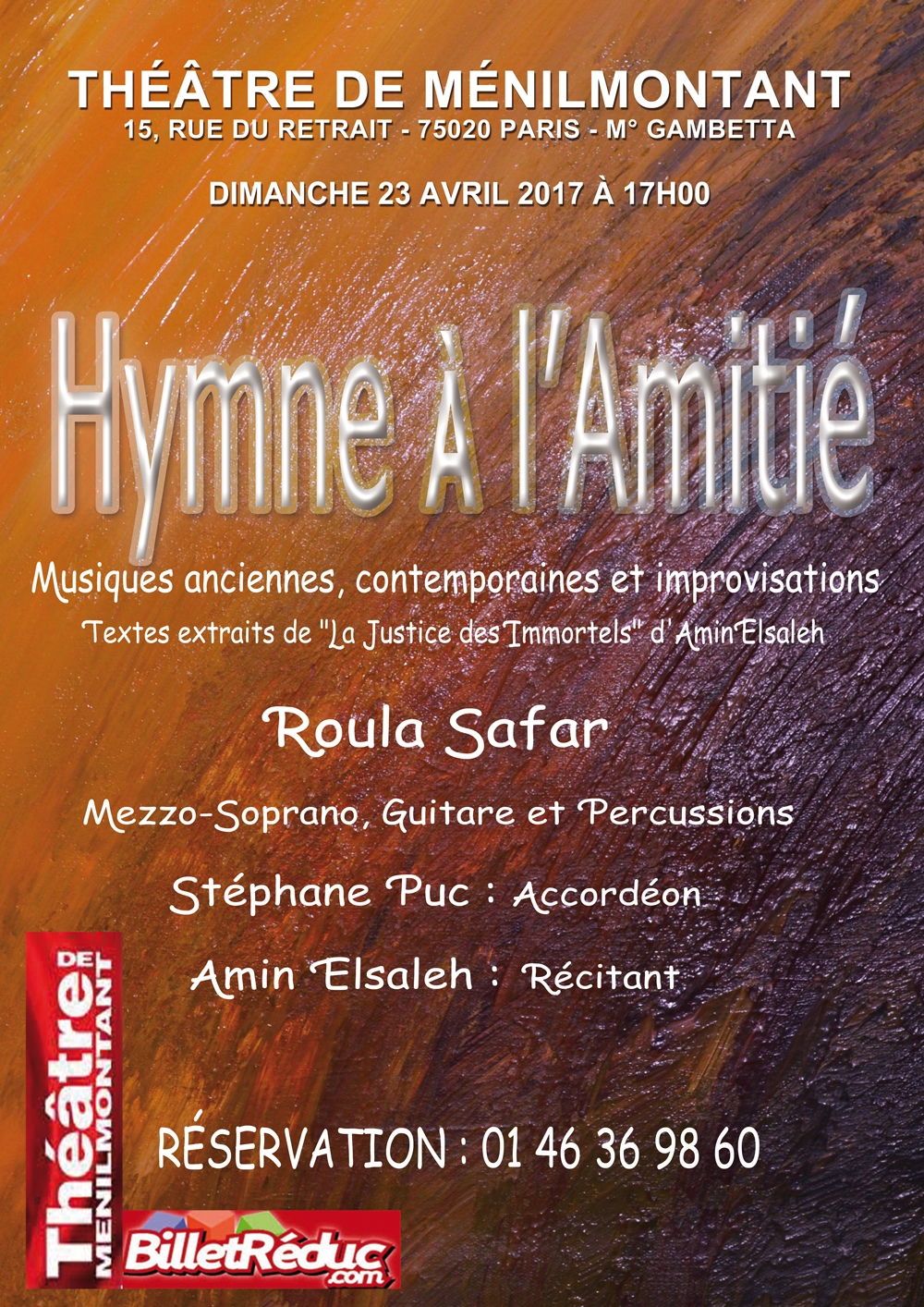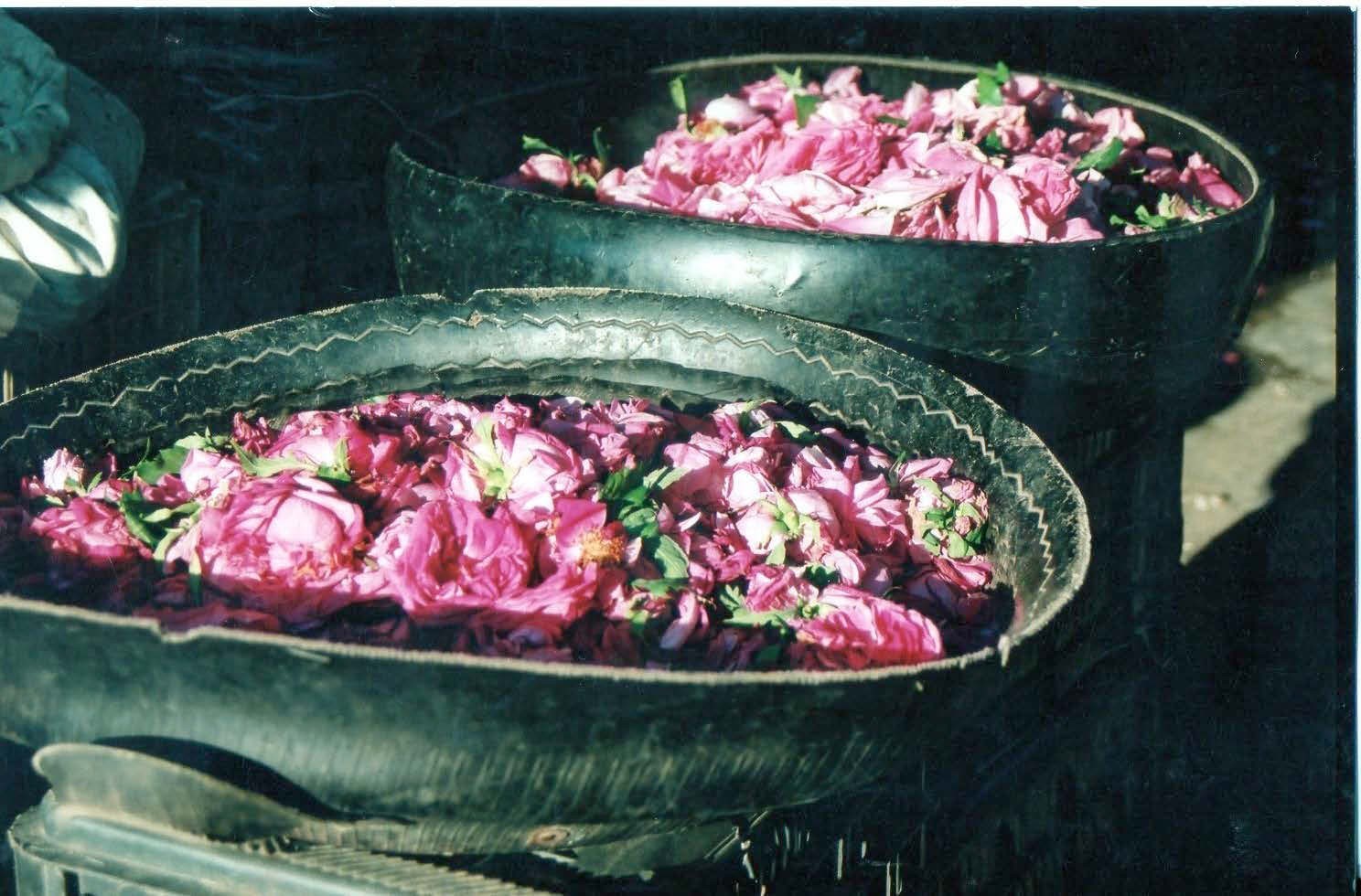 1 : rose de Damas ou rosa damascena
Ce n'est pas d'hier que la Syrie, ou ce grand Bilad Cham, est dans l'histoire, et par des célébrités qui, échappées de leur territoire d'origine, ont exposées sur leurs laisser-passer, titres de voyage et modernes passeports, une identité explicite.
Le pinus halepensis, la rosa damascena, le prunus syriacus ou l'arum tout aussi syriacus, de Syrie, sont, sans doute, de ces ambassadeurs de la terre syrienne, les plus connus, et les plus indiscutables. Désormais, dans une vaste partie de notre planète, ils sont aussi, pour certains, très à leur aise dans leur nouveau terrain, et faciles à rencontrer. Mais...ils ne sont pas les seuls !
Il ne faudrait pas oublier, dans les savantes listes de nos flores, de peut-être plus humbles mais tout aussi présents représentants de la gente diplomatique syrienne souvent installés au pied de ces célébrités : sous l'ombre protectrice d'un pin d'Alep, par exemple ou non loin de hautes tiges drues de la ketmie – un clone d'hibiscus siriacus mais lui aux fleurs uniquement mauves d'où lui vient cette autre joliment appellation de «mauve en arbre», ou cet l'althea-althaea officinalis- un arbuste devenu courant  dans les jardins, par successifs marcottages faciles à réaliser, et  qui a  été pourvu de fleurs aux coloris divers.
L'hibiscus d'origine lui, est si robuste et bien enraciné dans la terre argileuse et bien nourricière de Syrie qu'il en garde le nom venu d'un nom arabe : hatmi devenu ketmie et féminin tous les végétaux ont un sexe allez savoir pourquoi - -et qui désignerait la guimauve. Enfin tous ces hisbicus de Syrie ou très proches parents sont de la grande famille des malvacées. L'hibiscus siriacus est un ambassadeur aux postes les plus divers, et qui s'est beaucoup déplacé. Il aurait été installé, sans doute en Espagne, à la fin du Moyen-âge, car transporté dans les bagages des Croisés.
Et en Afrique, un de ces descendants a fait souche. Il est bien connu par son fruit : le gombo qui passa en Amérique avec les esclaves dont il était le plat principal car il était consommé par les plus pauvres. Sous son nom de karkadé- carcadet ou bissap, il est incontournable en boissons rafraîchissantes, ou infusions et en tisanes réputées pour ses multiples vertus. Mais le gombo entre dans une infinité de plats succulents. L'arbuste porte fleurs et feuilles comestibles, qui depuis la plus haute antiquité, entrent dans divers préparations médicinales.
L'arum sauvage de Syrie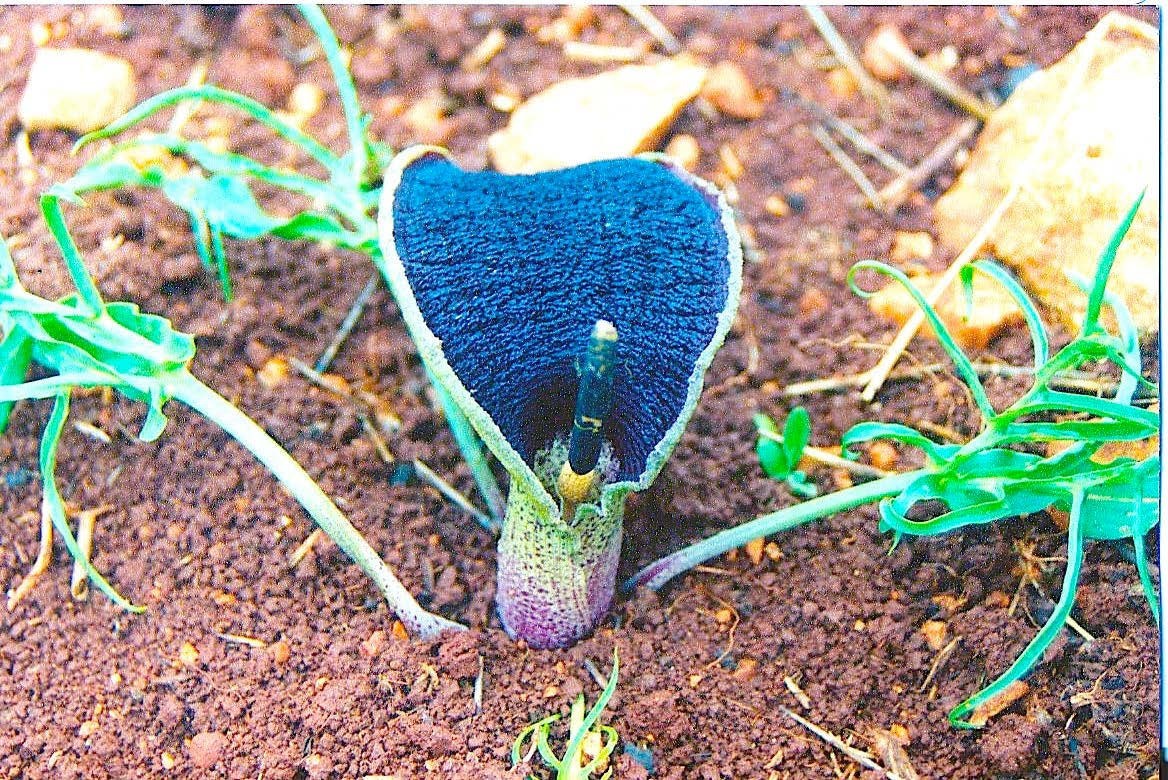 2 : arum sauvage de syrie en terre rouge vers Idlib
Read more...