Last Update on 20/03/2019
Dearest Friend and brother:
I am very sorry that I can not attend your seminal meeting next week or so. i am very sick, but nothing serious just cold coupled
with my eternal apnea. some very dear friends tried to contact me on Facebook and LinkedIn.
I am not member to any of these social networks, because I received an email from Facebook in August 2017 telling me,
"Your account is always under assault (hacking) being a Syrian. It seems very ironical that a country that doesn't have
decent electronics or army ends up having 4 or five electronic armies." I guess and surmise that they meant the official
one under our copain Dr. Samy Khiami, the El Kaida one, the Nusra Front one, The Isis one and some others.
So I cancelled my account. I was advised recently that I was approached by the extraordinary Mouna Kallas and Samir Dahbar,
both very dear to me. Mouna, without her knowledge, was out mentor and paragon through her unforgettable brother the late
Farès Bahij Kallas. Her knowledge, sagacity and wisdom trickled down, oozed and filtered to us through the memorable Farès.
Bicher Barmada, Rafi Touma, Samir Abdulak, Hassan Jabri, Bassem Omari, and the late Majed Choueki and Peter Adnan
Salem used to drink every word he would drop or utter. This is not an exhaustive list, there are many others.We thought
to be on osmosis with Mouna, General Bahij Kallas ex-chief of Staff of the Syrian Army, Khalil (the hero of the extraordinary
congress of Chtoura in 1962, et Nakhla Kallas (the only strategic expert of Syria), etc... We have always been impressed by
Ustaz Baladi who told us when we started our 6th class in October 1955, that before us two years ahead, there was a ravishing
young girl who was the first in Arabic, French and English and even knew some Spanish that just moved  to the Franciscan
school. She was the sister of Farès Kallas. My soaking up and sponging quest and pursuit extended to Georges Chatila through
Sami, Shakib Jabri, Haçan Jebbara and Ihsan Kawwas through Hassan, General Zahreddin through Fouad, the impressive
Muhammad Surry Rabbat through Ussama, artillery ex-Colonel Salim Omari through Bassem, Andrée Jeanne Maubert et
Salim Adel Abdulhak through Samir, Asma and Muna Tuma thorugh Rafi, Farid Succari and Hafez Djamali through the
marvellous Soraya, Thabet El Aris through the outtanding Nahla Monique, Hachem Fassih through Majed, Mr. and Mrs
Nasjhawati thorough Issam, the Ajlanis (Hisham and Adel) though gentle Abdel latif, and many others. I owe a special
debt to Dr. Amin Dahabr (Samir). When he knew that I was going to study in Belgium, he offered me three books to
prepare before enrolling in University:Political Economy by Bertrand Nogaro, Constitutional Law by Maurice Duverger
adn a book on Accounting. They helped me excel my first year.
Dear Amin, I have to add all the precious percolating and oozing of wisdom through you and Bicher Barmada coming
from the great Hucheimy sisters, your mother and aunt Duria the mother of Bicher.
When I write this I suffer a lot, I hurt and agonise because the output I gave, my yield or return does not match the
input of all those wonderful people added to the input of my cousins the Khayyats, Ghazzis, Kuzbaris,
Sawwafs and Muftis, Muradis (with their descendants, the Talhunis of Jordan and the Idrissis of Libya).
I feel very parasitic, I told some of my friends who ended Ambassadors, Delegates, Relegates, or High Commissioners
of the PLO, "With friends like us, our wretched Arabic nation doesn't need any enemies."
Please accept my excuses for my shortcomings: I suffered since young ages from benign Insulinoma that
produces excess Insulin that drains my Sugar reserves in the blood couple with severe apnea.
This trows me into stupor form time to time, That why I am some time stupefied, rarely stupefying and, often, just stupid!
God Bless you all.
MUSSALLAM KHAYAT
Read more...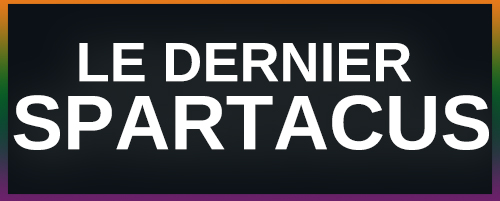 Cité Internationale des Arts
Samedi 15 Décembre 2018 à 19h (Auditorium)
Une pièce lyrique
D'Amin ELSALEH
Mise en scène : Monica Tracke
https://www.mc-doualiya.com/programs/hot-coffe-mcd/20181210-أمين-الصالح-إفتتاح-عرض-ضياء-السكري-سبارتاكوس
https://www.academia.edu/37891356/Le_Dernier_Spartacus_Une_pi%C3%A8ce_lyrique_D_Amin_
ELSALEH_Mise_en_sc%C3%A8ne_Monica_Tracke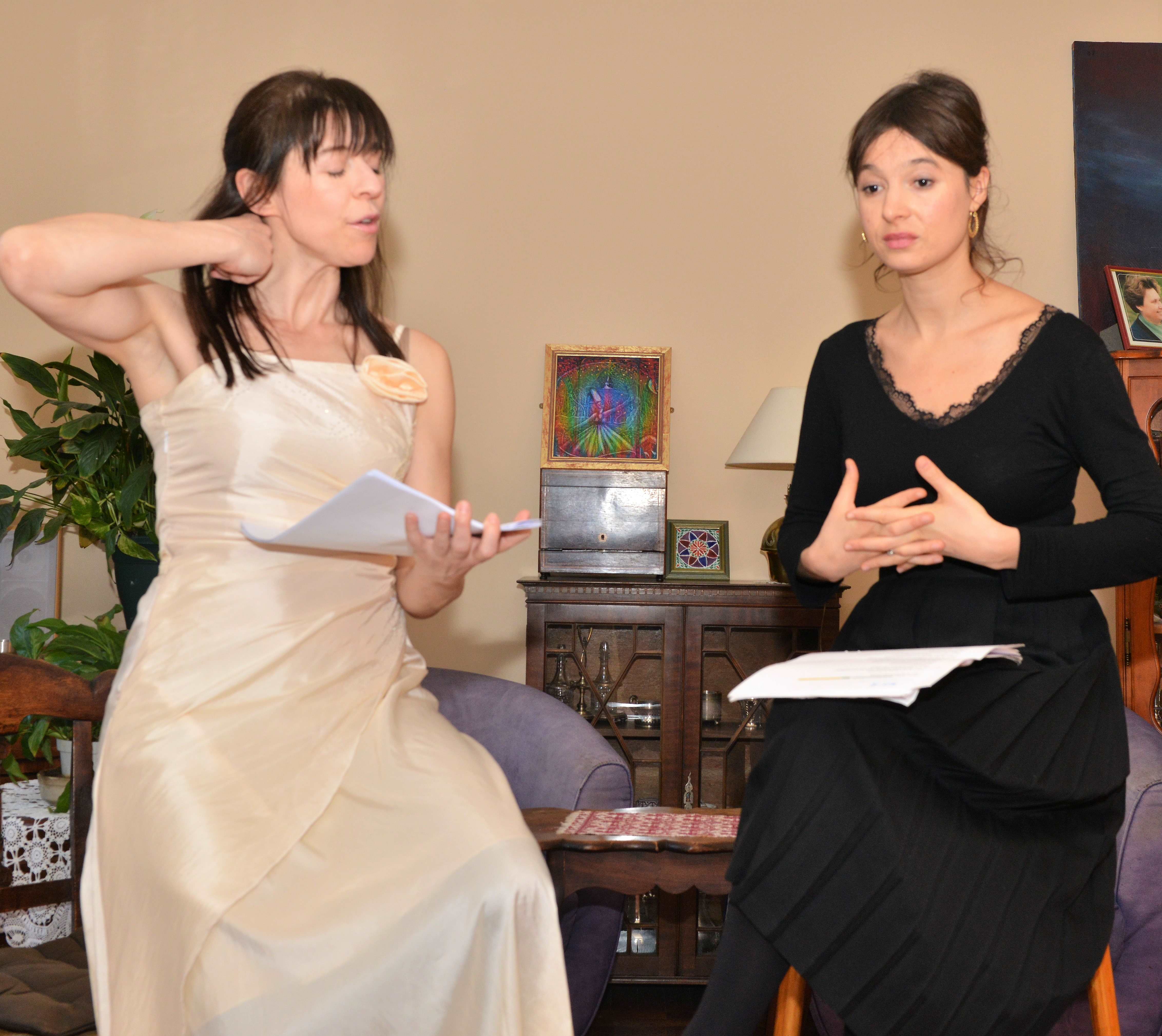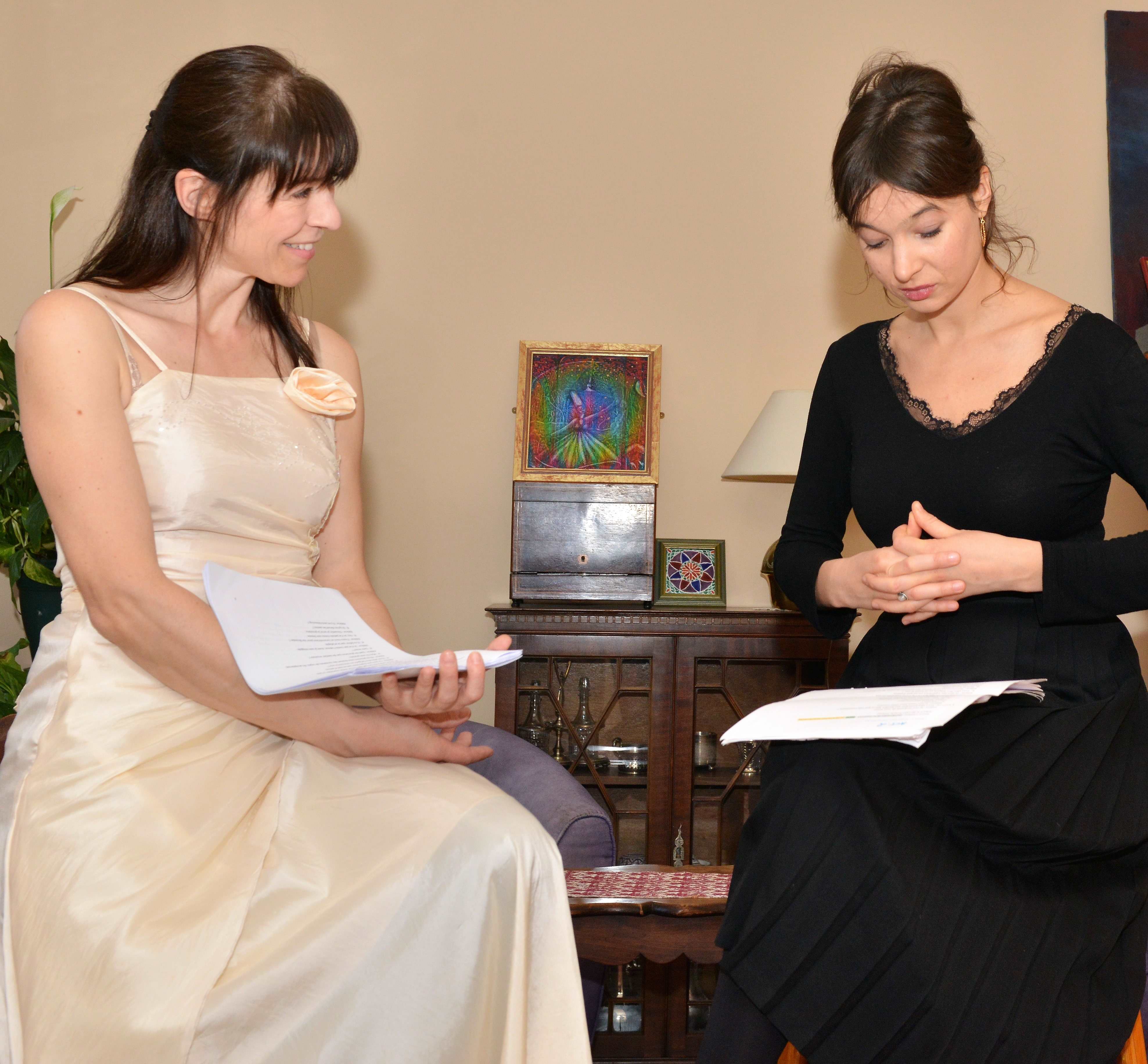 La Justice des immortels
Une femme est virtuelle lorsqu'elle est inaccessible, sa sensualité va au-delà du mythe, sa racine est dans
cet arbre qui trace notre vie jusqu'à une seconde rupture de notre cordon ombilical.
La Justice des Immortels est une trilogie en 3 volets, où la thématique générale concerne l'amour impossible.
Au spectateur et au metteur en scène d'interpréter le non-dit.
1​er​ volet : Hymne à l'amitié (en cours)
Monsieur Nusseir vient d'être enterré, son fils Sami lui rend visite la nuit, M. Nusseir bouge dans sa tombe,
Sami déboulonne le cercueil et essaie de voir pourquoi son père ne veut pas mourir. Un voyage commence
et pendant sept jours le dialogue entre père et fils en présence des Muses de son père a lieu, et ce n'est
qu'avec la dernière muse Mona que le père consent à partir.
2​ème​ volet : Le dernier Spartacus (15 décembre 2018)
Une civilisation est anéantie et on essaie de la reproduire à travers la fécondation de plusieurs femmes
par un seul homme conçu par un couple rescapé du carnage. On lui présente Hélène qui lui donne un enfant,
puis Deborah qui refuse d'avoir un rapport sexuel avec lui mais qui lui resta fidèle jusqu'à la fin. Quelle fin ? L'enfant est en quête de son héritage.
3​ème​ volet : Marie ou la faiblesse d'une âme en quête de soi (en cours)
Perception de la femme pour l'homme virtuel
Un amour impossible entre Joseph et Marie avec une Thérèse qui s'interpose entre les deux et qui
paraît s'accaparer Marie et son fils ; un couple de deux femmes qui exclut Joseph le père. La jalousie de Marie du père
finit par l'emporter.
Read more...