Written by Amin ELSALEH
Sunday, 02 July 2017 13:31
Deux dossiers de réservation sont ouverts pour deux voyageurs et pour un même voyage, le détail sera affiché sur le site mlfcham.
La question est: est-ce que la SNCF va reconnaître l'erreur de son automate et annuler
l'un des deux dossiers redondants? bien entendu la facture était double.
L'erreur du logiciel est qu'il n'y a pas eu d'avertissement tel que:
"Vous ne pouvez réserver à la même date pour un même voyageur deux places",
ou bien "un des deux dossiers ouverts pour une réservation identique est redondant:
même heure, même destination; ou bien ne peut être retenu qu'après vérification
par le voyageur";
on appelle cela une règle sémantique; or tous les systèmes de réservation manquent ce genre de vérification pour éviter au voyageur une double facturation./
Fault in the reservation system SNCF: two booking files are open for two travelers
and for the same trip, the detail will be posted on the mlfcham website.
The question is: will the SNCF recognize the error of its resevation system and cancel
one of the two redundant files? Of course the bill was double. The error of the software is that there was no warning such as: "You can not book on the same date for the same
traveler two places", or "one of the two files opened for an identical reservation is
redundant : Same time, same destination,or can only be retained after verification
by the traveler "; This is called a semantic rule;
And all booking systems lack this kind of verification to avoid double billing
CONFIRMATION DE VOTRE COMMANDE
Bonjour Monsieur ELSALEH MOHAMMED
Vous avez effectué une commande sur notre site le 19/06/2017 à 17h41 et nous vous en remercions. Vous trouverez ci-dessous le détail de votre commande ainsi que la démarche à suivre pour la suite de
votre voyage.
Last Updated on Monday, 03 July 2017 13:33
Read more...
<<

Start

<

Prev

1

2 3 4 5 6 7 8 9 10 Next > End >>


Page 1 of 13
Promotion 1963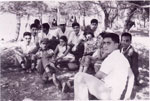 Giverny - Mai 2004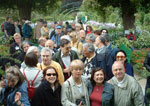 Athènes - Oct 08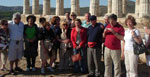 Promotion 1962