Written by Nicolas Chahine, Samir Abdulac
Friday, 27 June 2014 06:18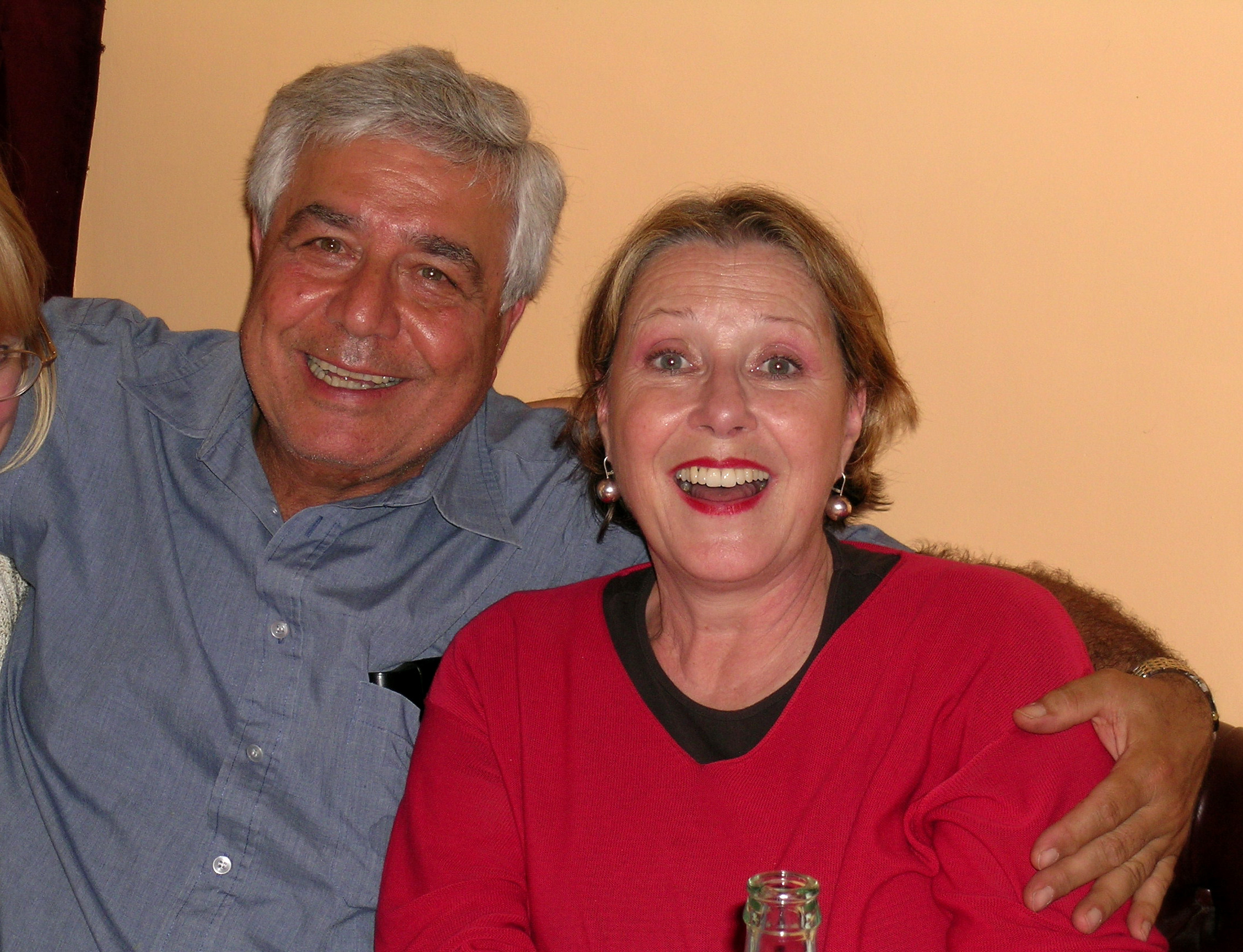 Chers amis,

J'ai essayé de retrouver des photos de notre cher Nabil dans mes archives.
Celle-ci avait été prise au "Cactus", en février 2007. J'ai été tenté de la recadrer,
mais ce n'aurait pas été gentil pour Madeleine...
Dommage que nos dîners parisiens n'aient plus le même succès qu'autrefois !
Mais que sont devenues les neiges d'antan ? disait l'un de nos anciens professeurs.
Ont-elles fondu avec le temps, la vieillesse ou bien la guerre ?
Amitiés,

Samir - 05/07/2014
Et voila Nabil Nabhan qui nous a devancé.
لكل شيء إذا ما تمّ نقصان    فلا يغرّ بطول العيش إنسان
في المسيحية الموت إنتقال
من آمن بي وإن مات فسيحيا
In the Bible the life of the just is defined as three scores and ten.
Seventy years.
Any more years is a bonus.
Nous avons, ses camarades de classe, tous terminés cette donne de
base et sommes tous usants de notre bonus.
Il a choisi de dormir de son sommeil éternel à Damas. Quel juste
choix.              
هذه الأصالة عينها.
Les années d'expatriation ne diminuèrent en rien son sentiment
d'appartenance à cette ville éternelle, bien que les gens qui ne la
quittèrent  point, y passent actuellement une période sombre, due à
l'obscurantisme anachronique.
لكن الوطن ليس فندقا تتركه إذا لم تعجبك الخدمة. الوطن زواج نصراني يجمع في السرّاء
والضرّاء. لحم أكتافنا من فضله. لذلك عجبت من قول البعض :
"je regrette qu'il ait voulu finir ses jours à Damas"
Nabil est parti. Nous le suivrons chacun en sont temps comme il lui
est écrit.
فالموت حقّ ولا يسبّق الإنسان فيه ولا يقدّم.
هو الآن مع السيرافيم والشيروبين يشاهد نور الحق. فلنفرح له لأنه في فرح عظيم أبدي
حيث لا حزن ولا تنهد ولا ألم بل حياة.
Au revoir Cher Nabil
Nicolas
Last Updated on Friday, 19 September 2014 07:42