Written by Nadia Nashawi
Tuesday, 04 May 2010 09:26
reception dinner at Ghassan Attar and family:

Nadia,maurice habra,roland ghanem,ghassan attar
and tony khoury,les trouble makers!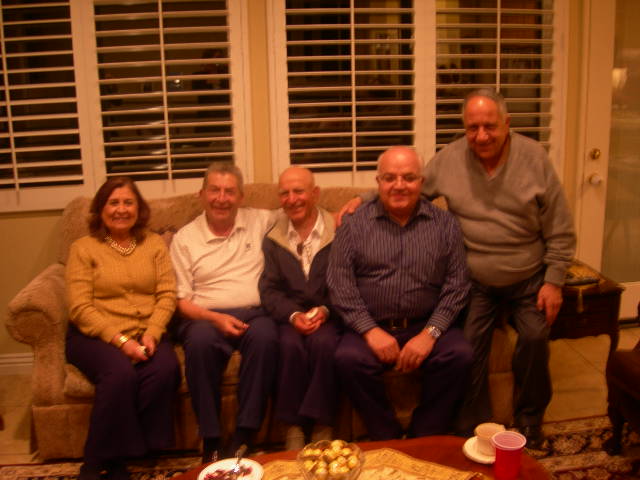 At ALAMIR backery ,Anaheim,an earlybird ftour ('my invitation),
ftour of (zaatar manakish and fatayer ,meat,cheese and spinach)
plus the rest of syrian breakfast,we did have a lot of fun!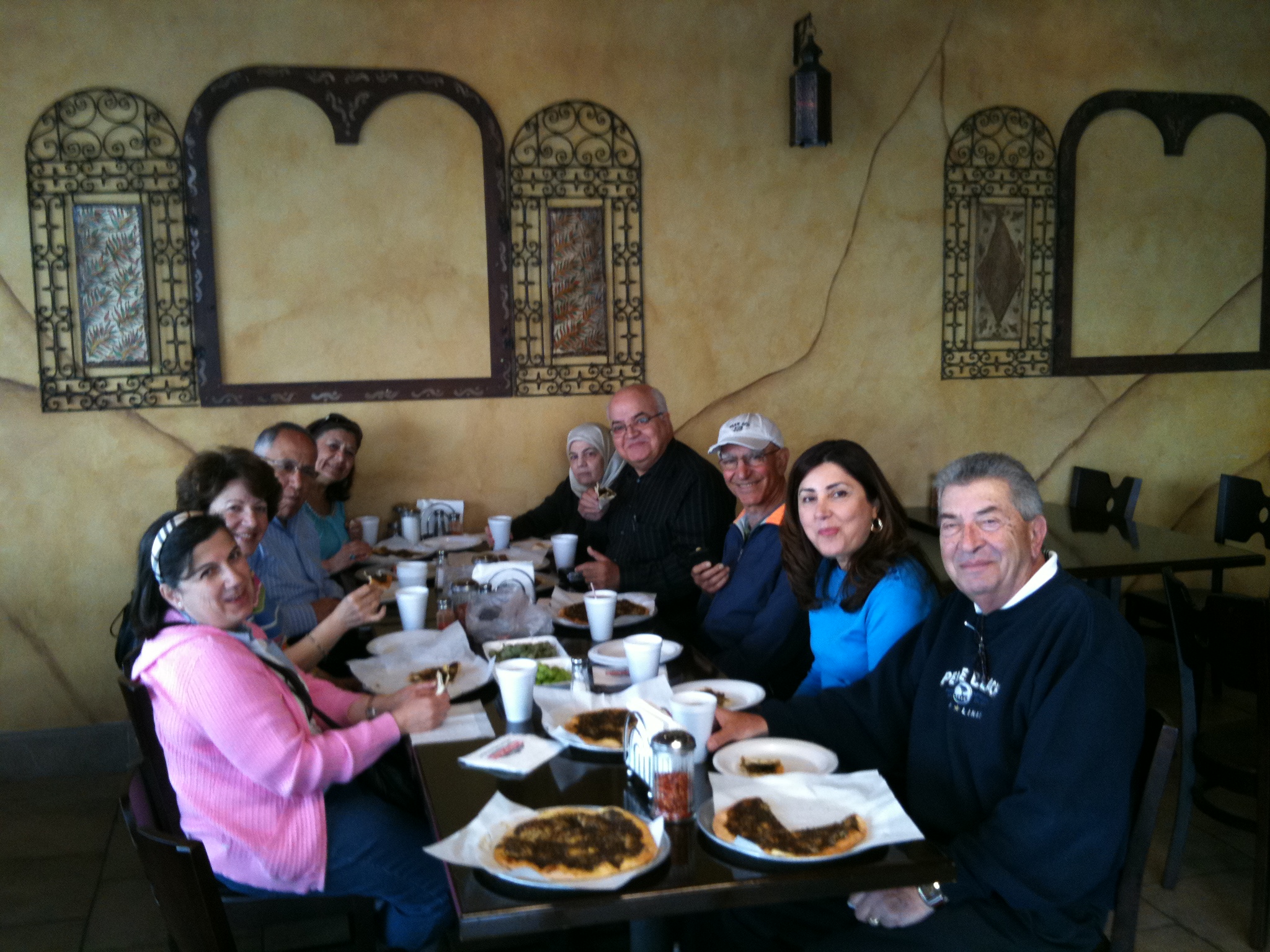 a significant picture for Mouna (Nadia's daughter) in services of our friends at Alamir backery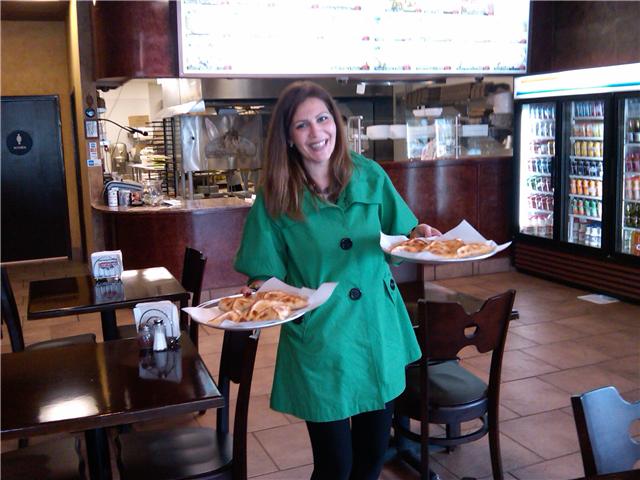 names on the left Micheline and roland Ghanem,Tony Khoury,Nadia,thaerah Habra,
Mayssoun Khoury,then Maurice Habra.
Awaiting for the "Dreamgirls"concert.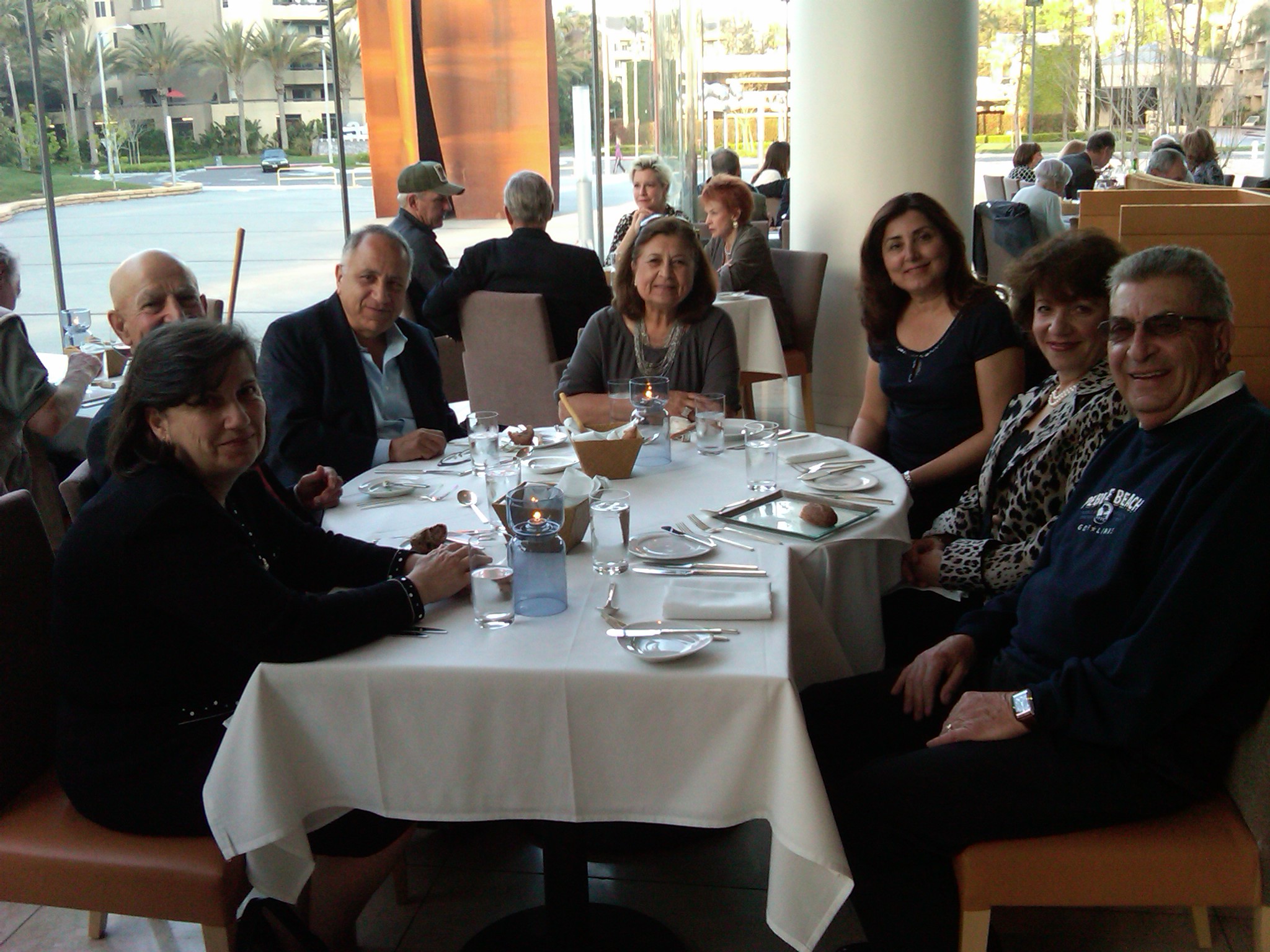 Last Updated on Thursday, 07 July 2011 17:46