Written by Amin ELSALEH
Thursday, 07 November 2019 09:56
La Contre-révolution



https://www.alquds.co.uk/%D8%A8%D9%87%D9%84%D9%88%D8%A7%D9%86%D8%A7%D8%AA-%D8%A7%D9%84%D8%B3%D9%8A%D8%B1%D9%83-%D8%A7%D9%84%D9%84%D8%A8%D9%86%D8%A7%D9%86%D9%8A/

Par Elias Khoury







استكملت الثورة المضادة هجومها الشامل على الانتفاضة اللبنانية عبر ثلاثة محاور:




المحور الأول هو الإعلام، حيث خضع الجمهور لقصف إعلامي مركّز استخدمت فيه جميع الألاعيب التي تحملها الأوليغارشية المتوحشة في جعبتها، عبر أربع مقابلات تلفزيونية صاعقة: فظهر نائب رئيس مجلس النواب ايلي الفرزلي بمواهبه العجيبة في التحذلق والتفلسف مدافعاً عن أهل النظام بعدما قام الشباب بطرده من أحد مطاعم منطقة الجميزة في بيروت. وتلاه الصهر في حوار تلفزيوني دام أربع ساعات كاملة، فتمسكن وتدلل وتذاكى. ثم أتى الحاكم رياض سلامة ليتكلم بسعادة من يحمل لقب صاحب السعادة عن قراره بالسماح للبنوك بنهب نصف ودائع الناس. وكان مسك الختام مع الخواجة فيليب زيادة القادم من لاس فيغاس على صهوة المال والمقاولات إلى وزارة الطاقة في الحكومة التي لن تتشكلن، ليعلن أنه قادر على أن يهزم الفساد بالفساد!




المحور الثاني هو إعلان لا مسؤولية المسؤولين عن الانهيار الشامل، وقد صاغ هذا الموقف نبيه بري عبر
Last Updated on Saturday, 18 January 2020 10:59
Read more...
Written by Amin ELSALEH
Monday, 27 May 2019 09:02
="https://books.google.com/books/about/Les_arabes_et_la_question_de_la_diff%C3%A9re.html?hl=fr&id=QDBCDwAAQBAJ"/>
="https://books.google.com/books/about/Les_arabes_et_la_question_de_la_diff%C3%A9re.html?hl=fr&amp;id=QDBCDwAAQBAJ"/><meta property="og:url" content="https://books.google.com/books/about/Les_arabes_et_la_question_de_la_diff%C3%A9re.html?hl=fr&amp;id=QDBCDwAAQBAJ"/><meta name="title" content="Les arabes et la question de la différence"/><meta name="description" content="Dans l&#39;actuelle pensée occidentale, &quot; l&#39;existence d&#39;un centralisme &quot; excite la colère du penseur et du critique littéraire, de l&#39;anthropologue et du psychanalyste, exactement comme l&#39;oubli d&#39;une mine dans un champ excite la colère des démineurs, car tout centralisme veut dire &quot; manque de justice &quot; et aussi la marginalisation, parce que là où il y a un centre, il doit y avoir une concentration du pouvoir en un individu/une ethnie/une langue/un sexe, par conséquent l&#39;existence des périphéries, et une marginalisation d&#39;une ou de plusieurs autres parties. Cependant la pensée arabe demeure la proie des centralismes situés dans ses textes, à des intégrismes enracinés dans la plus libertaire et la plus ouverte de ces citations, comment oserait-t-elle, alors, déconstruire les centralismes de la culture dont elle fait partie. Quelles sont les principaux centralismes qui habitent la culture arabe ? La pensée peut-elle y réfléchir tout en étant écrasée par leurs poids ? Comment la pensée peut-elle réaliser le sens de la justice en tant que sens original de la citoyenneté et de la modernité ? En tant que dernière référence de la pensée après la chute des références identitaires, du sacré et du texte ?"/>
Last Updated on Monday, 27 May 2019 09:04
Written by Imad Abdullah
Wednesday, 01 May 2019 08:28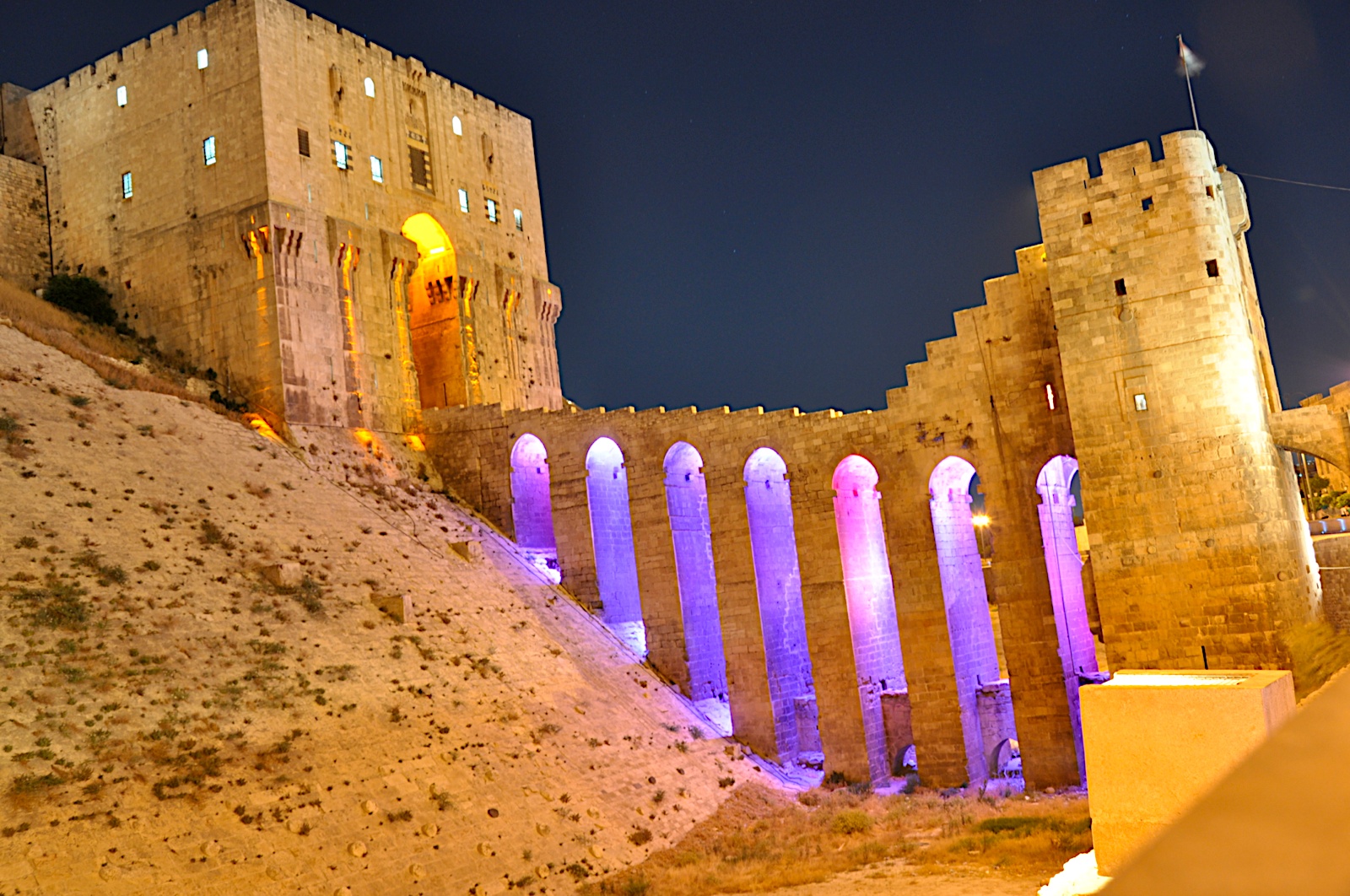 I-
Iran and the US: can Armageddon be stopped?
By Imad F Abdullah
Author of "A Crystal Ball Visioning, Unfolding the 21st Century"
January 4, 2020
Much has been discussed about Iran's options in response to the killing of Major Soleimani.
In the opinion of this writer, any vengeful reaction whether to assets or to entities will not produce the necessary change in context that the situation demands; however, there is one option that stands a chance to diffuse the heat of the moment and create a time margin that allows a way out of this impasse.
Considering that the incident occurred near the Baghdad Airport and the potential breach of its security, Iran could arrange with Iraqi authorities to round-up all personnel and entities in charge of the airport security and in due course potential collaborators with any foreign military planes flying over the airport in the last days before the attack on Soleimani.
All accused detainees can be placed on trial in a public forum and with punishment corresponding to their particular crime when proven. The accused would have legal representation of their choice and the proceedings will be open to the world.
Iran as a state will have shown maximum restraint and yet acted responsibly and without a "Tit for tat" approach.
If there are US Servicemen or contractors among the detained, the impact will be substantial on the future of the Trump presidency and yet the shadow of war will be removed.
Last Updated on Thursday, 09 January 2020 08:29
Read more...
Written by Imad Abdullah
Wednesday, 13 June 2018 17:09
The Crystal Ball is a periodic greeting, whimsical and satirical, with featherweight and some weight, reflections and projections on the past, present, and the future.
Our world is a fascinating place, offering us the gift of time together with all the feelings and senses we have, our mind, family and friends, and the mundane such as Presidential Elections, Sports, Hurricanes, and Grand stock market Meltdowns. Casino life and the Las Vegas fame are no match for the wonder and excitement of the New York startling money game.
On the wondrous side, The Crystal Ball attempted in the past to place a perspective on our Universe, where some scientists estimate that there might be 125 billion galaxies. As light travels 6 trillion of our land miles per year, they pegged the Universe at approximately 14 Billion Light Years across, some 84,000,000,000,000,000,000,000 miles give or take, and still expanding in search of its ultimate fate.
Backtracking on the time line, we can't seem to be too sure about the exact time of the famed Big Bang, possibly in the vicinity of 10 to 15 billion years ago. In creating matter, scientists have "Temperature" all figured out: about the first 10 to the -43 fraction of that Big Bang second (10 + 43 zeroes), the Temperature was 100 million trillion degrees, and Gravity was born. In the next few fractions of that second, and as the Fahrenheit was dropping to one billion billionth degree, matter emerged in the form of electrons and quarks and the electromagnetic force appeared. By the time we're down to the one Trillion degrees, protons and photons came spinning, and a minute later at the one billion degrees, Helium, Lithium and Hydrogen.
Following our ancestors through time, Earth assembled itself around 5 billion years ago, bio-life near 3.4 billion years, and about 700 million years multi-cellular plants and animals came about. Our humanoid ancestor appeared 15 million years hence, and we've finally arrived to Homo sapiens the last 100,000 years, a very recent past tense. A century and a half ago life expectancy was 37 years, as Evolution was not concerned with our longevity but only in re-production to maintain our species, as grandparents past 37 would then compete with their siblings for food supplies. Our physical make-up was not of concern to evolution and perfection thereafter evaded us, let alone being granted a biological warranty. In perspective, an economic recession may be good for our health as it creates stress, which may force evolution to continue our mutative advancement to a better physical specimen.
Explaining The Big Bang evaded scientists so far, and through the ages just about every one dead or alive has grappled with this question at some time to no avail, Until Now….
Last Updated on Sunday, 17 June 2018 16:31
Read more...
Written by Amin ELSALEH
Friday, 09 March 2018 16:55
Préambule
Je viens de mettre à jour ma lecture du concept du "Açabiyya (عصبيه) or "cohesive force" d'après les deux articles de références de Adib Gabriel Hathout et les commentaires du regretté d'Aek Abid. Ce qui m'a éclairé c'est cette phrase de Aek Abid "je voulais partager et construire cette "intelligence collective" à travers cette petite réflexion sur Saul Alinsky Le changement : comment procéder ? et comment peut-il contribuer à la montée de l'Asie ?
INTRODUCTION
Le 10 janvier 1401 a lieu le premier face-à-face entre Tamerlan et Ibn Khaldoun. Aux portes de Damas où campent ses troupes, le Sultan des Mongols et des Tatars est semi allongé et appuyé sur son coude. Tamerlan tend sa main à baiser par l'illustre invité, et le savant de le faire avec une modestie non feinte. Mieux encore, dès cette première rencontre avec le maître des lieux, l'admiration est de mise : « Que Dieu t'assiste Sire, cela fait aujourd'hui trente ou quarante ans que j'espérais te rencontrer »/



Pourquoi l'article suivant attire l'attention d'un large public en Europe et ailleurs :
https://www.academia.edu/…/Ibn_Khaldoun_et_Tamerlan_Enseign…


Deux Extraits
1. " Remplacer la confrontation par le dialogue a été le choix d'Ibn Khaldoun quand, aux portes de Damas, en 1401, il allait jusqu'à faire l'éloge de Tamerlan. Dans un grand instant de l'histoire de la pensée, Ibn Khaldoun illustrait comment le dialogue avec un envahisseur sanguinaire ne signifie pas une souscription à la cruauté de ses crimes. La stratégie d'Ibn Khaldoun est, au contraire, susceptible d'amener le dictateur à raisonner ; ce qui limite les dégâts qu'il pourrait faire.
2. Commentaire de Aek Abid : Je voulais partager et construire cette "intelligence collective" à travers cette petite réflexion sur Saul Alinsky (Ecole de Chicago et facilitateur de "Community Organizing (organisateurs de communauté - on dirait plutôt à l'heure d'internet organisateur de réseaux) :
Le changement : comment procéder ?
Last Updated on Tuesday, 20 March 2018 10:29
Read more...
<<

Start

<

Prev

1

2 3 4 5 6 7 8 9 10 Next > End >>


Page 1 of 30