Written by Amin ELSALEH
Thursday, 07 November 2019 09:56
THE LEBANESE REVOLUTION



Le 1er Gouvernement Libanais avec six femmes ministres
22/01/2020


Chapter I
LIMITES ET PROMESSES DU SOULÈVEMENT D'OCTOBRE 2019
6 mars 2020

«Je me révolte, donc nous sommes.» Albert Camus, L'Homme révolté

Le soulèvement d'octobre est, dans l'horizon libanais, un évènement à la frontière des évènements, comme l'ailleurs de tous les évènements qui peuvent ou ont pu lui ressembler: un événement où le «bon peuple», muet, pitoyable, consentant, soumis s'est brusquement levé en cette nuit d'octobre pour se transformer en autre chose, en «un peuple pour de vrai».

Peu importe le nom qu'on lui donnera, l'essentiel étant cette rupture dans l'ordre établi. Certes, l'ordre ancien n'a pas été renversé, ni remplacé par un autre nouveau, mais l'Intifada restera comme un événement mémoire qui a réussi à changer, aux yeux d'une partie des Libanais – et de tous, peut-être, par la suite – le sens de la société et de la politique.
Last Updated on Tuesday, 17 March 2020 10:25
Read more...
Written by Amin ELSALEH
Monday, 27 May 2019 09:02
="https://books.google.com/books/about/Les_arabes_et_la_question_de_la_diff%C3%A9re.html?hl=fr&id=QDBCDwAAQBAJ"/>
="https://books.google.com/books/about/Les_arabes_et_la_question_de_la_diff%C3%A9re.html?hl=fr&amp;id=QDBCDwAAQBAJ"/><meta property="og:url" content="https://books.google.com/books/about/Les_arabes_et_la_question_de_la_diff%C3%A9re.html?hl=fr&amp;id=QDBCDwAAQBAJ"/><meta name="title" content="Les arabes et la question de la différence"/><meta name="description" content="Dans l&#39;actuelle pensée occidentale, &quot; l&#39;existence d&#39;un centralisme &quot; excite la colère du penseur et du critique littéraire, de l&#39;anthropologue et du psychanalyste, exactement comme l&#39;oubli d&#39;une mine dans un champ excite la colère des démineurs, car tout centralisme veut dire &quot; manque de justice &quot; et aussi la marginalisation, parce que là où il y a un centre, il doit y avoir une concentration du pouvoir en un individu/une ethnie/une langue/un sexe, par conséquent l&#39;existence des périphéries, et une marginalisation d&#39;une ou de plusieurs autres parties. Cependant la pensée arabe demeure la proie des centralismes situés dans ses textes, à des intégrismes enracinés dans la plus libertaire et la plus ouverte de ces citations, comment oserait-t-elle, alors, déconstruire les centralismes de la culture dont elle fait partie. Quelles sont les principaux centralismes qui habitent la culture arabe ? La pensée peut-elle y réfléchir tout en étant écrasée par leurs poids ? Comment la pensée peut-elle réaliser le sens de la justice en tant que sens original de la citoyenneté et de la modernité ? En tant que dernière référence de la pensée après la chute des références identitaires, du sacré et du texte ?"/>
Last Updated on Monday, 27 May 2019 09:04
Written by Imad Abdullah
Wednesday, 01 May 2019 08:28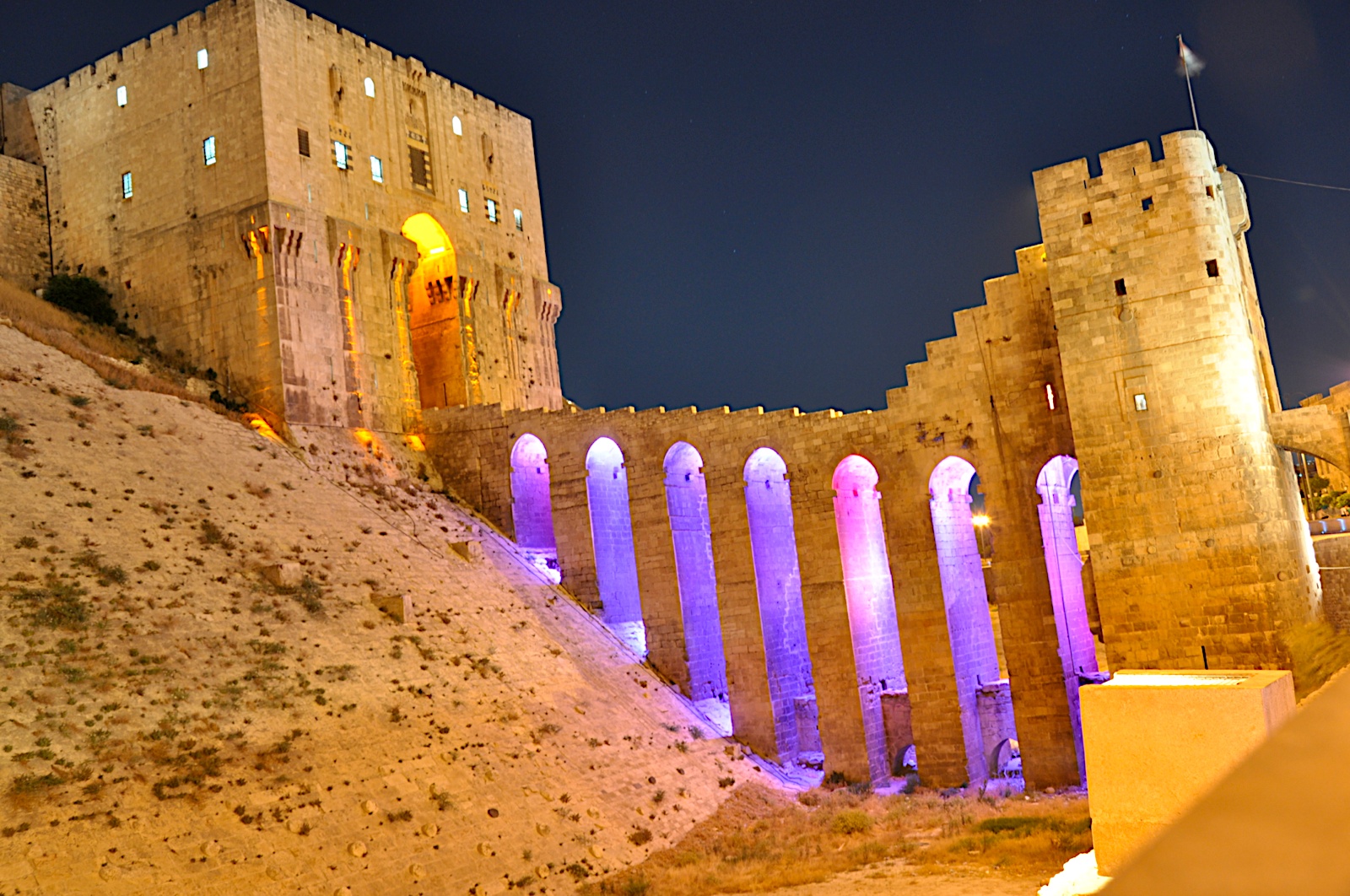 I-
Ending Armageddon Forever: A New Vision for Peace between Israelis and Palestinians
By: Imad F. Abdullah
Author of "A Crystal Ball Visioning, Unfolding The 21st Century"
Foresighted vision can offer solutions that would initially appear totally unexpected and impossible to implement but this approach merits serious consideration by all parties as it carries the seeds for a realistic solution toward a permanent and lasting peace.
It takes bold moves to make a leap into a future that carries the promise of vastly improved conditions for all. It also requires a critical and serious dialogue with as much of an open mind as the conflict over 75 years has tried to prevent
Though issues may appear intractable for Israel such as the question of refugees and the right of return, the solution lies in how we build cities and provide employment with new economies, and how we design for present day densities to build very successful cities such as Singapore and New York.
Israel has always looked at its geography from a perspective of land area versus population, a view which locked its leaders into a mindset of "keeping the rest of them out". It is time for Israel and the world to reconsider and adopt the model of dense and successful cities which is where the solution lies.
Can The Deal of the Century Downside be turned to an Upside?
Within the Deal of the Century proposed by President Trump are parameters that open the door for this new perspective including the Two State Solution, Citizenship and Freedom for Palestinians within their country, Security for all sides, acknowledgement for the need to compensate and to create opportunities with new infrastructure and institutions that has long been lagging. Connectivity and freedom of movement are incorporated but under heavy security
The plan also carries within demands by Israel for long periods before implementation to prove Palestinian compliance subject to Israel's approval. It also incorporates to Israel lands that have always been defined by the UN as Palestinian and negates the Right of Return and compensation to the Palestinian Diaspora.
The total rejection by the Palestinians was expected for what they considered one-sided terms, and it also reflects their heavy doubts due to the low compliance record of Israel over the years as it bypassed many UN Resolutions and The Oslo Agreement, holding confidence that present promises will be done rather than using the time by Israel to create more facts on the ground.
The rejection will maintain the conflict for the foreseeable future with destructive wars and retributions, increased terrorism which can spread worldwide, more fanaticism, and the permanent confrontation between Israel and neighboring countries as all continue to build their own armaments for a mutual and destructive balance of power.
Israelis and Palestinians need to consider how to stop this dark outcome for upcoming generations and to change the course to a bright future. For Israel, it will not have to live in fear of future wars which will be super destructive with cyber-attacks, chemical, biological and other yet undiscovered warfare by the next generation of dispossessed Palestinians. The timing of the announcement reflects Israel's realization of what such a future can hold and how soon it could happen, and the need to look at peace as a solution. The terms demanded reflect deep concerns and fears and prevented acceptance of by Palestinians
A Visionary Plan with Two Sovereign States
Last Updated on Thursday, 13 February 2020 17:07
Read more...
Written by Imad Abdullah
Wednesday, 13 June 2018 17:09
The Crystal Ball is a periodic greeting, whimsical and satirical, with featherweight and some weight, reflections and projections on the past, present, and the future.
Our world is a fascinating place, offering us the gift of time together with all the feelings and senses we have, our mind, family and friends, and the mundane such as Presidential Elections, Sports, Hurricanes, and Grand stock market Meltdowns. Casino life and the Las Vegas fame are no match for the wonder and excitement of the New York startling money game.
On the wondrous side, The Crystal Ball attempted in the past to place a perspective on our Universe, where some scientists estimate that there might be 125 billion galaxies. As light travels 6 trillion of our land miles per year, they pegged the Universe at approximately 14 Billion Light Years across, some 84,000,000,000,000,000,000,000 miles give or take, and still expanding in search of its ultimate fate.
Backtracking on the time line, we can't seem to be too sure about the exact time of the famed Big Bang, possibly in the vicinity of 10 to 15 billion years ago. In creating matter, scientists have "Temperature" all figured out: about the first 10 to the -43 fraction of that Big Bang second (10 + 43 zeroes), the Temperature was 100 million trillion degrees, and Gravity was born. In the next few fractions of that second, and as the Fahrenheit was dropping to one billion billionth degree, matter emerged in the form of electrons and quarks and the electromagnetic force appeared. By the time we're down to the one Trillion degrees, protons and photons came spinning, and a minute later at the one billion degrees, Helium, Lithium and Hydrogen.
Following our ancestors through time, Earth assembled itself around 5 billion years ago, bio-life near 3.4 billion years, and about 700 million years multi-cellular plants and animals came about. Our humanoid ancestor appeared 15 million years hence, and we've finally arrived to Homo sapiens the last 100,000 years, a very recent past tense. A century and a half ago life expectancy was 37 years, as Evolution was not concerned with our longevity but only in re-production to maintain our species, as grandparents past 37 would then compete with their siblings for food supplies. Our physical make-up was not of concern to evolution and perfection thereafter evaded us, let alone being granted a biological warranty. In perspective, an economic recession may be good for our health as it creates stress, which may force evolution to continue our mutative advancement to a better physical specimen.
Explaining The Big Bang evaded scientists so far, and through the ages just about every one dead or alive has grappled with this question at some time to no avail, Until Now….
Last Updated on Sunday, 17 June 2018 16:31
Read more...
Written by Amin ELSALEH
Friday, 09 March 2018 16:55
Préambule
Je viens de mettre à jour ma lecture du concept du "Açabiyya (عصبيه) or "cohesive force" d'après les deux articles de références de Adib Gabriel Hathout et les commentaires du regretté d'Aek Abid. Ce qui m'a éclairé c'est cette phrase de Aek Abid "je voulais partager et construire cette "intelligence collective" à travers cette petite réflexion sur Saul Alinsky Le changement : comment procéder ? et comment peut-il contribuer à la montée de l'Asie ?
INTRODUCTION
Le 10 janvier 1401 a lieu le premier face-à-face entre Tamerlan et Ibn Khaldoun. Aux portes de Damas où campent ses troupes, le Sultan des Mongols et des Tatars est semi allongé et appuyé sur son coude. Tamerlan tend sa main à baiser par l'illustre invité, et le savant de le faire avec une modestie non feinte. Mieux encore, dès cette première rencontre avec le maître des lieux, l'admiration est de mise : « Que Dieu t'assiste Sire, cela fait aujourd'hui trente ou quarante ans que j'espérais te rencontrer »/



Pourquoi l'article suivant attire l'attention d'un large public en Europe et ailleurs :
https://www.academia.edu/…/Ibn_Khaldoun_et_Tamerlan_Enseign…


Deux Extraits
1. " Remplacer la confrontation par le dialogue a été le choix d'Ibn Khaldoun quand, aux portes de Damas, en 1401, il allait jusqu'à faire l'éloge de Tamerlan. Dans un grand instant de l'histoire de la pensée, Ibn Khaldoun illustrait comment le dialogue avec un envahisseur sanguinaire ne signifie pas une souscription à la cruauté de ses crimes. La stratégie d'Ibn Khaldoun est, au contraire, susceptible d'amener le dictateur à raisonner ; ce qui limite les dégâts qu'il pourrait faire.
2. Commentaire de Aek Abid : Je voulais partager et construire cette "intelligence collective" à travers cette petite réflexion sur Saul Alinsky (Ecole de Chicago et facilitateur de "Community Organizing (organisateurs de communauté - on dirait plutôt à l'heure d'internet organisateur de réseaux) :
Le changement : comment procéder ?
Last Updated on Tuesday, 20 March 2018 10:29
Read more...
<<

Start

<

Prev

1

2 3 4 5 6 7 8 9 10 Next > End >>


Page 1 of 30