Written by Jonathan Jones
Monday, 25 July 2011 08:15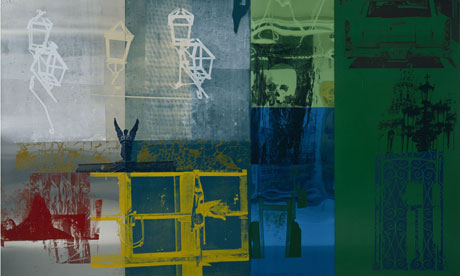 Jonathan Jones's top shows this week
Robert Rauschenberg: Botanical Vaudeville
The recent death of the painter Cy Twombly adds to the timeliness of this look back at Robert Rauschenberg, who passed away in 2008. Sixty years ago these two artists, along with their friend Jasper Johns, reinvented art.
They lived at a moment when abstract art seemed the ultimate modern creation. Instead they turned back to real life, and above all it was Rauschenberg whose messy, rich combinations of painting with found objects created a pungent aesthetic of the street, the bedroom, wherever life is.
• At Inverleith House, Edinburgh, 27 July until 2 October
Tony Cragg: Sculptures and Drawings
The sculpture of Tony Cragg is – well, it's sculpture. In an age of objects, Cragg creates form. His orotund and irregular creations tower and totter. They grow and live. Like giant molten chess pieces, his shapes are at once authoritative and decadent. Here is abstract art for our time, tactile and elusive.
• At Scottish National Gallery of Modern Art, 30 July until 6 November
Nan Goldin: Fireleap
If there is one artist in the world today whose works stop you dead in your tracks it is this photographer of raw life. You may be entranced or enraged by Goldin's colour-saturated, lyrical and sleazy slideshows, but they are undeniably compelling. This show brings together her photographs of children, so if you are easily offended it might make your day.
• At Sprovieri Gallery, London W1, until 6 August
Mario Merz: What is to be Done?
Clear blue neon light cuts through natural and man-made forms in this survey of the Italian sculptor who died in 2003. Merz had strong themes: the survival of nature in an industrial world, the endurance of meaning and community in fast times. His famous use of the basic architectural form of the igloo synthesizes his concern with natural and human vulnerability. There are igloos here as well as an old car pierced by a shaft of neon, like a mechanical Saint Theresa redeemed by light.
• At Henry Moore Institute, Leeds, 28 July until 30 October
Ryan Mosley
This young British artist paints up a storm with fictional figures, eerie characters, gothic and rococo fantasies in a subtle, texturally convincing style. It is worth following his progress in his latest exhibition which includes surreal pastiches of portraiture and allusive scenes out of some Bloomsbury era memoir.
• At Alison Jacques Gallery, London W1, until 13 August
Up close: artworks in detail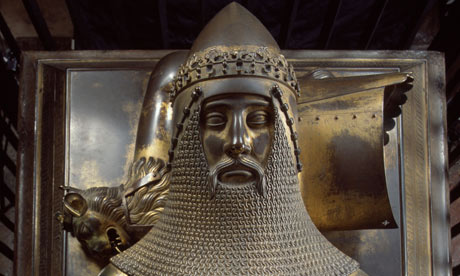 Tomb of the Black Prince, c1376
The massive metal body of this 14th-century prince and warrior lies on his tomb in a fierce challenge to the world to forget him. It never has. The Black Prince is remembered for his military glory, but his tomb effigy is a great work of art in its own right, with its startlingly fierce and powerful face emerging from scaly chain mail. This is is a totem of potent knighthood that no visitor to Canterbury Cathedral – which also boasts dazzling stained glass and eerie Romanesque monsters – will ever forget.
• At Canterbury Cathedral, Kent
Paul Cézanne, Still Life with Apples, 1877-8
If the economist John Maynard Keynes is currently in the news, it is because his remedies against depression are being ignored – even despised – by western governments determined to repeat the mistakes he condemned. Looking at this time-stopping, entrancing painting by Cézanne, you get the feeling that Keynes represents a lost age of civilised reason. For Keynes owned this painting. Today, its solidity and grace suggest a sanity that eludes this century.
• At Fitzwilliam Museum, Cambridge
Titian, The Three Ages of Man, c1512-1514
The face of a girl looking intently at her lover glows out of this profoundly poetic painting. Titian has painted a rustic landscape, hilly and rugged, that surely evokes his own childhood in the mountains of northern Italy. In it we see allegorical figures of the ages of life, but the most compelling, and the painting's true heart, is the young woman in love. This is simply one of the greatest works of art in Britain. If you are headed to Edinburgh over the summer make a date with it.
• At National Gallery of Scotland, Edinburgh
Thomas Gainsborough, The Byam Family, between 1762 and 1766
The Holburne Museum in Bath recently reopened after an ambitious architectural refurbishing, and it is well worth visiting this gallery close to 18th-century terraces that evoke the Bath of Jane Austen. No artist captured the elegance of 18th-century visitors to the waters and assembly rooms better than Gainsborough, who had a business here, and whose grand portrait of the Byam family is one of the Holburne's delights.
• At Holburne Museum, Bath
Artemisia Gentileschi (attributed), Susannah and the Elders, 1600s
With Tracey Emin at the Hayward and crowds flocking to the Hepworth, it is easy to forget that for most of European history it was all but impossible for women to become professional artists. Artemisia Gentileschi was an exception, fighting her way to fame in the 17th century. Is this striking painting in Nottingham one of her works? It portrays a young woman naked being spied on by two old men. What makes the picture strange is that the voyeurs don't hide behind a hedge, as was conventional in paintings of this Biblical story, but instead press claustrophobically close to their object of desire. The effect is surreal and unsettling.
• At Nottingham Castle Museum and Art Gallery
What we learned this week
That the Lucian Freud once turned up at someone's house with a live eel in his bag
Why Pringles are such a favourite with the bookies
Why the Tate Modern had an exorcism
How one man snuck sleek modernist designs into every part of British life
How art finally went down the tube
Why society may be too crazy for museums to stay free
Image of the week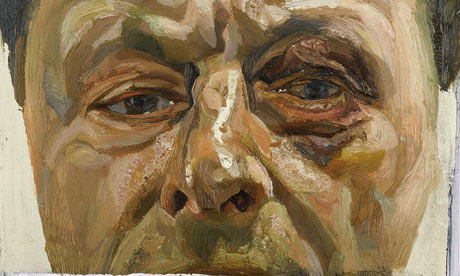 Your Art Weekly
Have you been to any of these shows? What have you enjoyed this week? Give your review in the comments below or tweet us your verdict using #artweekly and we'll publish the best ones next week.
http://www.guardian.co.uk/artanddesign/2011/jul/22/goldin-rauschenberg-week-in-art
Last Updated on Friday, 12 August 2011 09:41